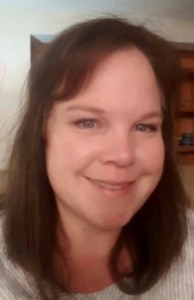 Cherrie May
Emergency Manager
Cherrie May is a Suquamish Tribal Member who began her career with Suquamish Tribal Government in 1994 in the Natural Resource Department. Cherrie began her Emergency Management Career in 1999 in
Creating Suquamish Tribe's first Comprehensive Emergency Management Plan, Cherrie has extensive experience in Emergency Management and has had the privilege to work for our Region 2 Homeland Security Department for 4 years as a Tribal Planner for 7 of our Regional Tribal Governments as well as working for FEMA in their Emergency Response Cadre for 2 years responding to disaster around the country.
Cherrie can be reached at:
cmay@suquamish.nsn.us
(360) 394-8507
The Suquamish Tribe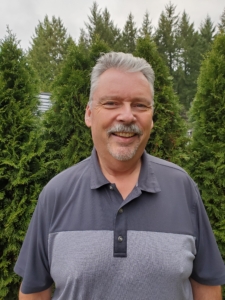 Eric Quitslund
Emergency Management Operations Officer
Eric Quitslund grew up on Bainbridge Island and is a long-term North Kitsap resident, where he and wife Diane raised their two sons Aaron and Tim.
Eric brings a broad range of emergency management and leadership experience from having served in a variety of fire service and emergency management roles in Kitsap, Clark, and Clallam Counties.
Eric comes to us previously working closely with the Emergency Manager and Tribal staff assisting in the development of the Tribe's emergency management plans.
Eric has an Associate degree in Fire Command Administration, and a Bachelor's degree in Fire Service Administration, with a minor in Public Administration. He has served on several local, regional, and state organizations and has been instrumental in the development of regional training and incident management programs.
Eric can be reached at:
equitslund@suquamish.nsn.us
360-394-8686
The Suquamish Tribe
Jennifer Marsland
Emergency Planning Coordinator
Jennifer grew up across the water in Everett until she attended college at WSU where she earned her bachelor's degree in Comparative Ethnic Studies & Disability Studies.
Her experience as an educator, family liaison, and business owner gave her unique opportunities to help diverse populations gain access to information and resources they needed in ways that were accessible to them.
Jennifer, her husband Tom, and their 4 children moved back to Washington in 2016 after living in Hawaii, Georgia, and South Carolina. Her experiences helping others during disasters here in Washington and elsewhere fostered her transition into the field of Emergency Management.
Before joining us, she collaborated on regional disaster preparedness outreach campaigns, developed strategic preparedness and outreach campaigns for local emergency management, and provided critical support to Kitsap County's COVID-19 response.
Jennifer can be reached at:
jmarsland@suquamish.nsn.us
(360) 394-7179
The Suquamish Tribe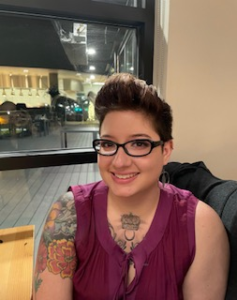 Sarah Henley
Volunteer & Outreach Coordinator
Sarah grew up in Silverdale and is a long-time Kitsap County resident, where she lives with her husband Victor and two children. Sarah began her career as a Respiratory Therapist, for 15 years, before earning her bachelor's degree in Community Health. She is currently earning her master's in public health, global disaster management, homeland security, and humanitarian relief.
Sarah comes to us previously from working with Emergency Management, Public Health, and various volunteer groups and agencies in her role as an Emergency Preparedness Coordinator during Kitsap County's COVID-19 response. She has served with several local volunteer agencies as a volunteer, including the Lions Club, Medical Reserve Corps, and CERT. Sarah can be reached at shenley@suquamish.nsn.us
(360) 394-8443
The Suquamish Tribe